We Stand Indivisible
Indivisible Chester County makes our voices known to our elected representatives, supports candidates with progressive positions, and takes part in non-violent exercise of our First Amendment rights.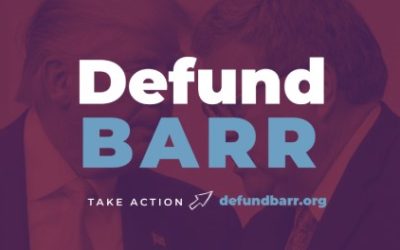 DEMAND YOUR REPRESENTATIVE DEFUND ATTORNEY GENERAL BILL BARR The Attorney General of the United States himself, William Barr, personally intervened to try to score a lighter sentence for Roger Stone, the deeply corrupt former campaign adviser to Donald Trump. The...
read more